Many Would Rather Wait in DMV Line Than Review Retirement Plan
More than a third of people surveyed about how they're going to pay for retirement would rather wait in line at the Department of Motor Vehicles than research or review their retirement plan options.

That's just one of the things that many of the more than 1,000 people surveyed by Voya Financial said they'd rather do because they dislike working on their retirement plan so much.
Retirement planning isn't something that should be done just once and then forgotten. It should be reviewed each year to reflect major life changes that can affect a person's or family's finances.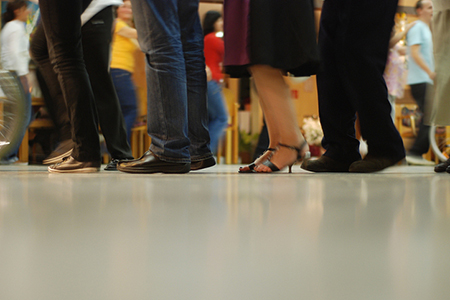 The survey found that 53 percent of people didn't review their retirement plan after experiencing such a major life change.
Procrastination is common
Planning for retirement takes time, but it's something many people put off. While 37 percent of survey respondents said they'd rather wait in a DMV line that look at retirement plan options, the good news is that 57 percent said they would rather review their retirement plan.
Such tasks include retirement plan research, reviewing retirement assets and fund allocations, and reviewing their plan performance.
Here are some more statistics from the survey:
63% said they spent little or no time on the retirement plan process.
In the past year, more than twice as many people reviewed or adjusted their phone, cable/internet service (43%) than they did their retirement plans (20%).
Personal insurance was also a higher priority, with 36% saying they reviewed auto or home insurance.
26% admitted they'd procrastinate longer on making a retirement plan decision than they would on other activities. These include speaking in public (23%), studying for an important exam (17%), and researching a personal loan (17%).
Millennials were four times as likely (63%) to update their social media profiles than they were to review or make adjustments to a retirement plan (17%). Only 11 percent of them have a retirement plan, the survey found.
Impact of major life events
Getting married, divorced, having a baby, and changing or losing a job are major events that impact life and can affect personal finance decisions. As mentioned above, 53 percent of respondents didn't review their retirement plan after such an event.
Other figures also stood out. Even if a major life event didn't impact their finances, 35 percent of respondents didn't review their retirement plan after a major life event.
A smaller group of 7 percent didn't have a retirement plan, while 4 percent hadn't yet experienced an event that impacted their finances.
Hope you enjoyed this tip. Contact me today for all your real estate questions! Call/Text me 570-688-8147
to view original post click here